Workshops and Conferences
Upcoming events
This conference, hosted by the Centre for Human & Machine Intelligence (HMI) at the Frankfurt School of Finance & Management and part of the project group Regulatory Theories of Artificial Intelligence of the Centre for Responsible Digitality (ZEVEDI), aims to bring together researchers from ethics, political philosophy, and philosophy of science to discuss questions surrounding the governance of data science. The conference's guiding question is how to conduct, design and regulate data science for the public good. The proper guidance of data science requires the formulation of both moral and legal norms and frameworks, which may guide individuals, private corporations, as well as public and political institutions. The conference will approach this topic by looking at a range of different domains, exploring the specific challenges they raise and how they might call for different, custom-made solutions. These domains include, but are not limited to, healthcare, scientific research, transportation, surveillance, social media, and law and law enforcement. In these domains, good data science governance is a matter of understanding and balancing a variety of often competing values and ideals, among which are responsibility, trust, fairness, accountability, privacy, cost-efficiency, as well as epistemic goods such as knowledge, understanding and predictive power.
23rd Annual Workshop
on Phase Transitions and Critical Phenomena
Data Science Talk Series
The Frankfurt School Data Science Talk Series is a communication and networking platform that enables students and faculty  to interact with professionals from industries and academia, and exchange ideas on various topics related to data science and business.
Our Data Science Talk Series is also a learning platform benefiting anyone interested in data-science-related topics, including  AI, Machine Learning, Cyber Security, Visualization, Deep Learning, and many other topics which are rapidly changing the business and academic landscapes.
Students from our Data Science BSc and MSc degree programmes are the target group for this seminar series. The goal is to help them better understand their role in business and center their attention on the topic that will lead them throughout their programme journey. The talk series is also a great medium to learn something new and even engender curiosity and a hidden passion that you have never realized before. Whether you are a data scientist or just someone curious about the continuous growth of data-driven applications all around us and their impact on finance, management, and other fields, please check our list of speakers below and register for any event you are interested in.
The booming field of Data Science is what connects us all in these talk series, so we are happy to welcome companies and professional individuals coming from the industries or academia to share their stories with us. For any inquiries, feel free to contact Zorica Zujic (z.zujic@fs.de).
Speakers - Spring Series 2022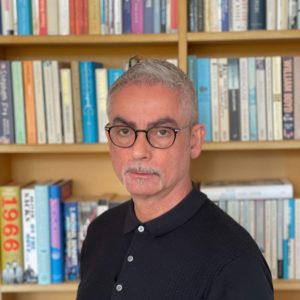 Dr. Marc Oliver Drobe
- Senior Partner Solution Sales - FICO
Beyond regulatory risk management – how advanced analytics can drive business results in financial services
Coming soon!

Read More

Headquartered in Silicon Valley USA, FICO® (NYSE:FICO) is a leading analytics software company, helping businesses in over 80 countries make better decisions that drive higher levels of growth, profitability and customer satisfaction. The company's groundbreaking use of Big Data and mathematical algorithms to predict consumer behavior has transformed entire industries. FICO provides analytics software and tools used across multiple industries to manage risk, fight fraud, build more profitable customer relationships, optimize operations and meet strict government regulations.

The role of data, analytics and decision management in retail lending
Introducing the concept of decision modelling and optimization in Retail Banking.
Active portfolio management – Why transparency and simulation is key.
Client Success Stories – Portfolio profit uplift achieved by leading banks from advanced analytics
Register in advance for this event:
Link is coming soon!
---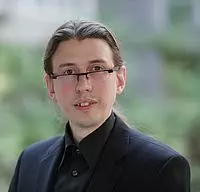 Prof. Bernd Ulmann - Founder and Analog Evangelist

Analog- and hybrid computing
Date: April 11, 15:00-16:30 CET
Read More

Abstract:

Digital computing is facing different fundamental physical limitations in terms of higher clock frequencies, energy requirements, and integration density (i.e., the number of components per area).

However, many computational problems (e.g., training neural networks, optimization problems, ...) require more and more computing power to solve them. Other computing paradigms can help tackle complex problems that arise in high-performance computing and artificial intelligence.

One of the most promising technologies in this area is analog computing, the basics of which will be presented in this talk. In addition, this talk will also provide a brief introduction to programming analog computers. Potential areas of application are also presented.

Additional information:

Analog computer for dynamical systems modeling: https://the-analog-thing.org/

Recent coverage of Prof. Ulmann's work by Veritasium (> 4 million views): https://www.youtube.com/watch?v=GVsUOuSjvcg

Analog computers on a chip (in German): https://www.sprind.org/de/projekte/ulmann/
Register in advance for this event:
https://us02web.zoom.us/j/93242630596?pwd=RWZzOXFDd3hQY014M0FqbnlCK1ZLQT09
---
Past speakers - Spring Series 2021
Marko Jocic - Apple - 'There and back again: A story of Machine learning engineer'
Dr. Heike Dengler - UBS Frankfurt - CFA Head Market Conformity Check - Machine Learning Applications in Financial Services.
Vahe Andonians - Lecturer and Practitioner, Partner alongside Moody's Analytics.
Dr. Ryuta Yoshimatsu & Inna Grijnevitch- D ONE Zürich
Dr. Yao Yang - Data Scientist - Infineon Technologies Munich
Dr. Sergio Solorzano - Senior Scientist/Software Engineer - EXEON Smart Cyber Security
John C. Lokman -  Communication and information specialist
Prof.dr.ir. Bedir Tekinerdogan, Chair Information Technology, Wageningen University & Research - Architecting Sustainable Software Ecosystems for Precision Agriculture
Ieva Langenfelde, Data Governance Manager at the HEINEKEN Company - Demystifying Data Governance: what it is and why it's not scary
Useful links: